Take an incredible Underground Journey by Boat
Speedwell Cavern is an old - C18th - Lead Mine.
The entrance is down the original mine addit, 106 steps down a 45° slope (with good handrails), to a small jetty form which you board a boat (holding up to 21 passengers).
As you progress through the 250-year-old lead mine tunnel your guide will recount the story of the mine and its fascinating history.
At the Halfway House, the canal tunnel splits in two to allow boats to pass, and you'll continue your journey, winding your way 200 meters below the hill's surface before entering a magnificent cavern resembling a cathedral. Here, you'll witness the awe-inspiring Bottomless Pit, a vast subterranean lake.
The boat will then bring you back to the jetty at the foot of the addit where you disembark before making your way back up the 106 steps to the surface.
Depending on the season your tour will last between 40 and 65 minutes.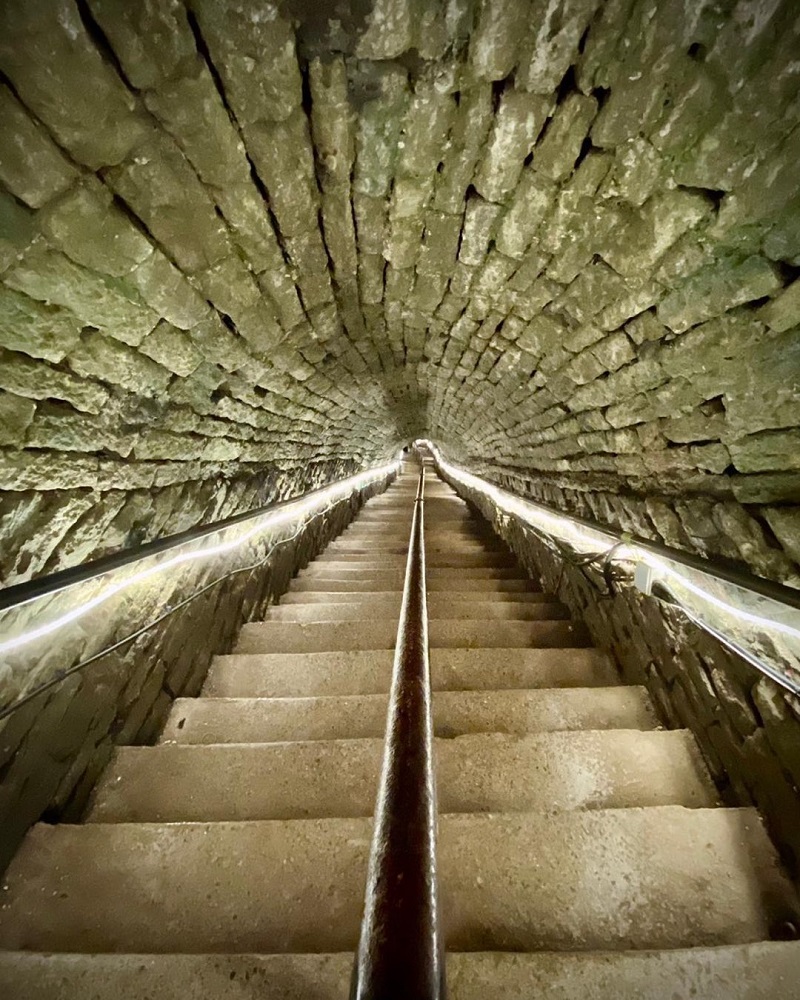 Entrance Steps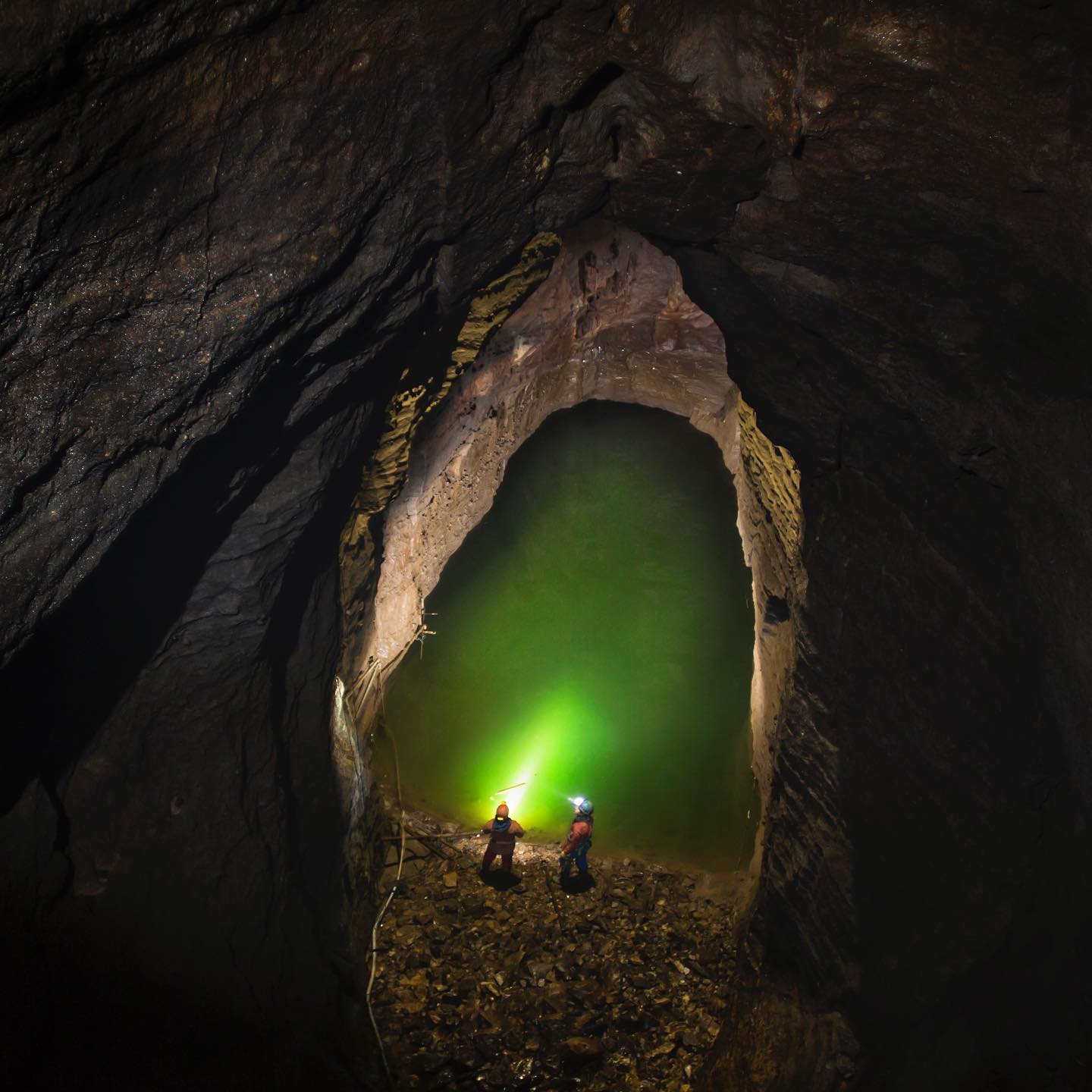 The Bottomless Pit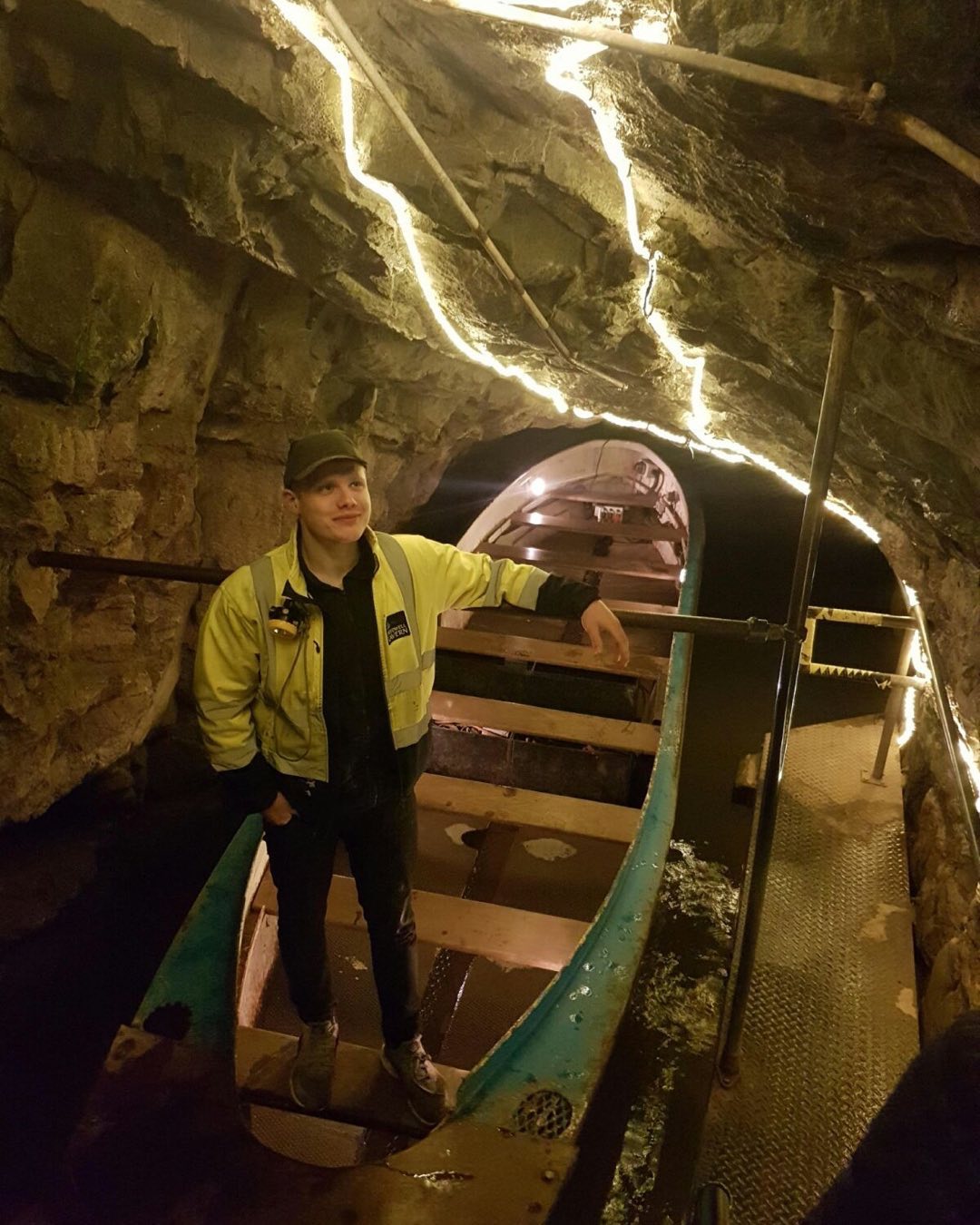 The Jetty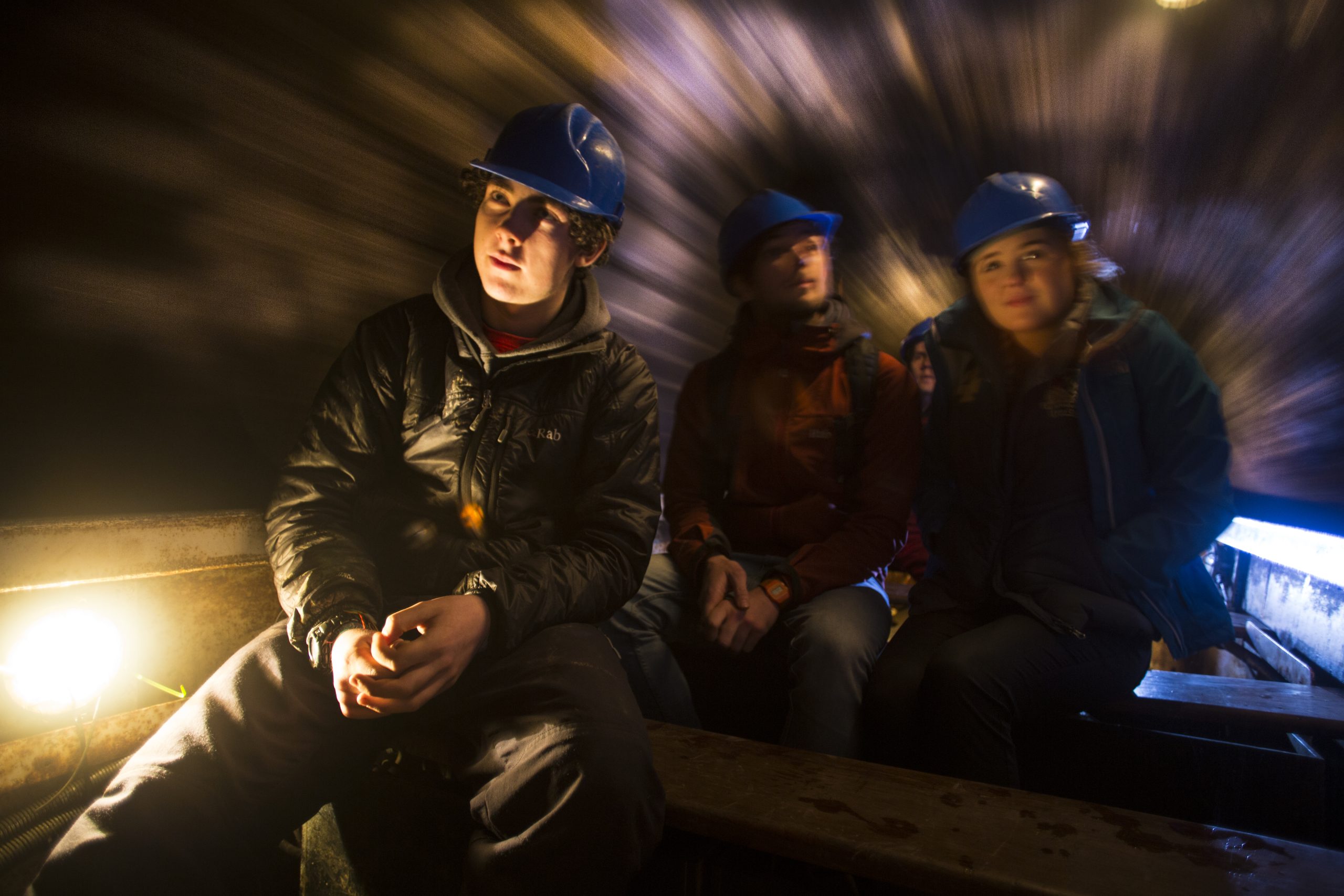 On the boat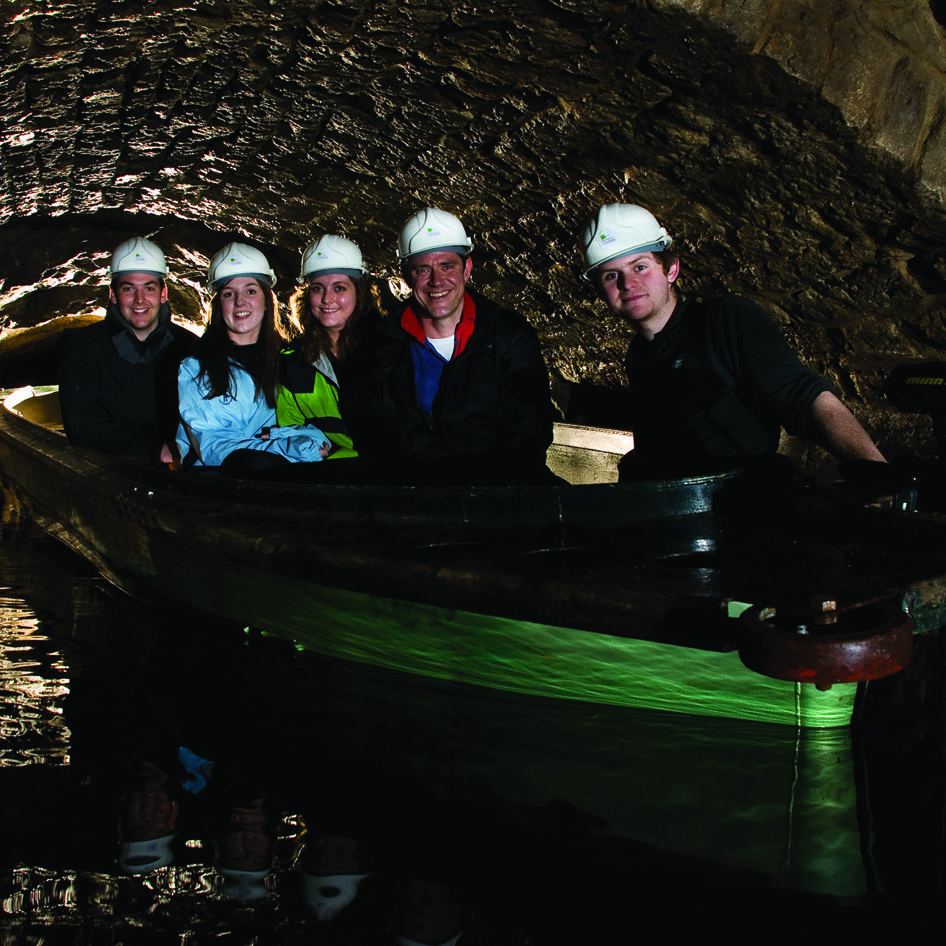 Heading into the mine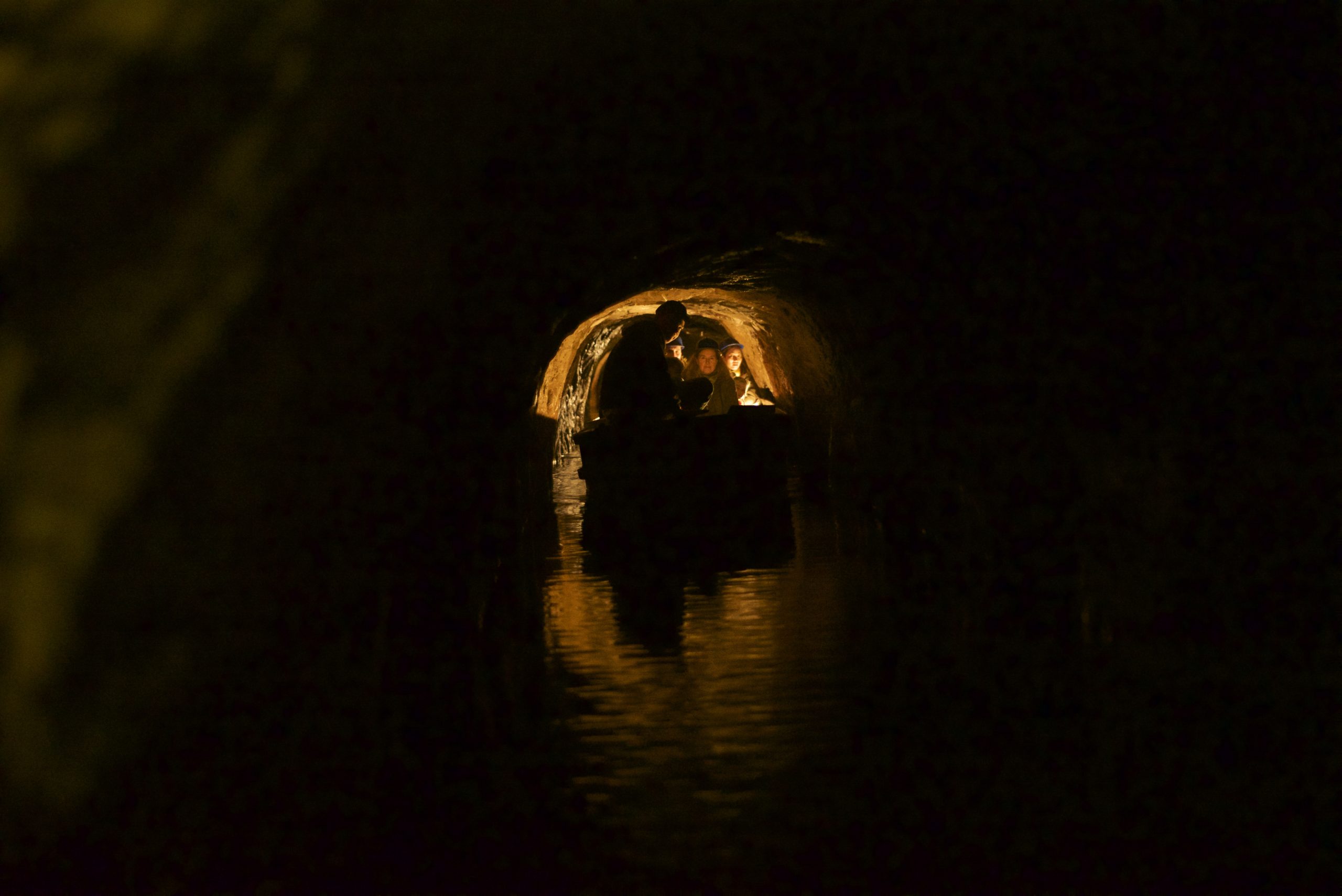 A boat in the tunnel
At the Journey's End
After your mesmerizing journey into the depths of Speedwell Cavern, stop by the gift shop and take home a piece to remember the eerie splendor of your adventure.
The gift shop offers a wide selection of souvenirs, including exclusive Blue John stone jewelry, a beautiful fluorspar mineral unique to the Peak District Caverns. Cavern craftsmen are often commissioned to make commemorative pieces from this world-famous stone, such as the chalice created for Her Majesty the Queen on her Silver Jubilee.
Don't miss the opportunity to bring home a one-of-a-kind piece of jewelry or a unique souvenir crafted from the Blue John stone, a treasured reminder of your journey into the heart of Speedwell Cavern.